Online Student Exchange Program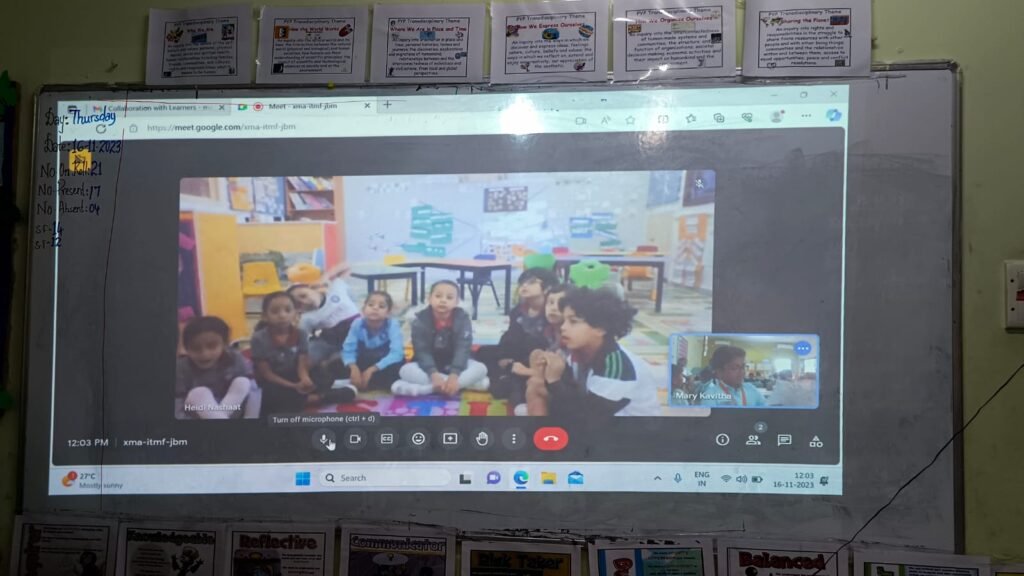 Online Student Exchange Programme by PYP( Primary Years Programme): Exploring Cultural Diversity
The learners of PYP 4 engaged in the Student Exchange Programme with schools in Egypt and UAE. Our learners shared the rich and diverse cultures, beliefs, and values of the Indigenous groups of India.This initiative fostered cross-cultural understanding, promoted open-mindedness, and also allowed learners to make meaningful connections with the culture of other countries. It gave an exposure to share their perspective and show respect to others' beliefs and values.
This Online Student Exchange Programme serves as a catalyst for fostering a global community where individuals appreciate and celebrate the richness of cultural diversity.
This kind of experience supports to establish a global network of peers, creating lasting connections that extend beyond the programme and potentially leading to future collaborations.