Amidst the grandeur of DRS International School, the highly anticipated CBSE Cluster VII Table Tennis Championship, showcasing the talents of competitors from Telangana and Andhra Pradesh, kicked off with tremendous excitement on October 27, 2023, and concluded in a thrilling grand closing ceremony on October 29, 2023.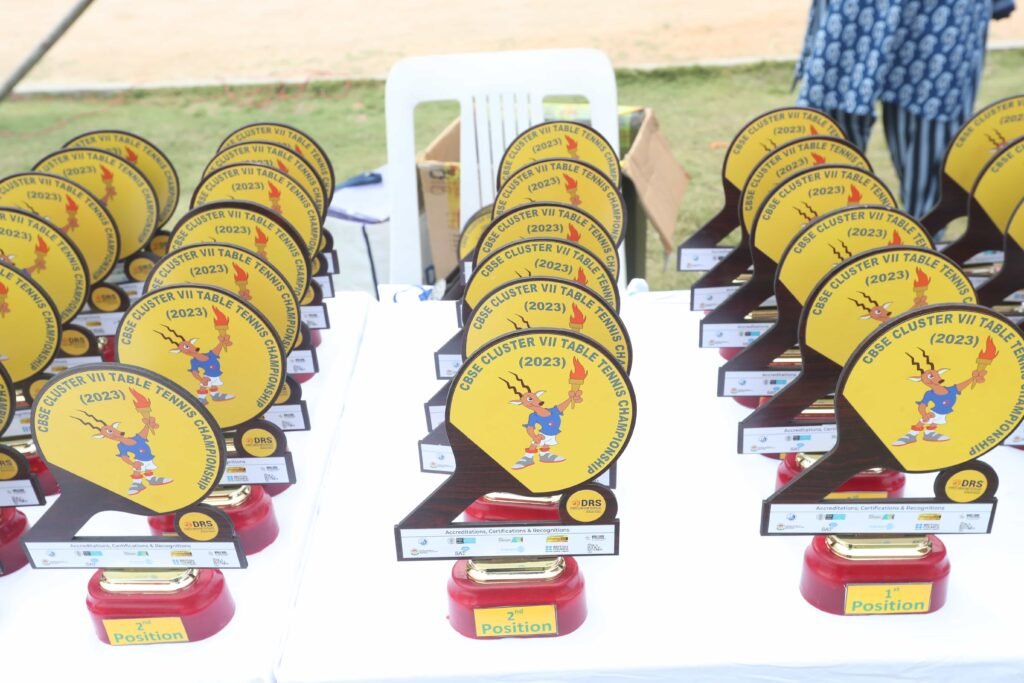 The event was enriched by the esteemed presence of Mr. Amrullah Dastani, the President of the Telangana Table Tennis Association, who assumed the role of observer for the championship, bringing an air of authority and prestige to the competition. Meanwhile, the organizing committee, comprised of devoted members from the Physical Education department, garnered well-earned accolades for their relentless dedication, contributing significantly to the resounding success of the event.
In a remarkable turn of events, all the winners of this championship have earned the opportunity to represent their respective states at the Nationals, which will be hosted at the prestigious NRI, GDA SchoolL, Bhopal. Their hard work and dedication have indeed paid off, and they carry the hopes and aspirations of their states and schools as they move forward. We applaud the efforts of all the winners and participants, wishing them a bright and successful future, and recognizing their outstanding achievements that have made their states and DRS International School proud while exemplifying the spirit of sportsmanship and excellence.