The School Leadership Team
Mr. Shanmugam Paramasivan (Principal)
is a reflective educationist and holds a Master's degree in Mathematics and Education. He has been in school education for over two decades and in the last decade, he has been in the pedagogical leadership leading as Principal and Head of School in top international schools of Hyderabad and other parts of our country. He has a balanced approach to the implementation of both national and international curricula. He has now taken over as Principal in DRS International School after having an extensive experience in IB philosophy of education and Cambridge International education. He believes in a school culture that promotes self-reflection and instils a sense of responsibility and stewardship in students. His priority as a leader of learning remains in the development of pedagogy and constantly focuses on identifying and nurturing the strengths of each and every member of his team, motivating and empowering them to succeed.
Mrs. Gagandeep Dhillon (Vice Principal, IB)
is actively engaged as Head of Academics at the DRSIS Residential campus. In addition, she is the IB Middle Years Programme Coordinator demonstrating trailblazing pedagogical leadership as DRSIS is pursuing authorization for the MYP in addition to the PYP and Diploma which are already offered at DRSIS. She is an experienced, dedicated, skilled, and student-focused passionate educator with a strong commitment to student development. She is a self-motivated, creative, and goal-oriented professional with 18 years of teaching experience and leading curricula on various boards. She holds an education bachelor's degree as well as a master's degree in organic chemistry. She is an IB MYP and CBSE examiner for Integrated Sciences. She has been extensively trained in IB MYP and DP through various IB professional development events. She believes that learning is a lifelong process that occurs in a variety of contexts.
Mrs. Sunira Goswami (Vice-Principal, CBSE)
is academically and professionally well accomplished with B.Ed, M.Ed., with PG Degrees in English, Economics, Political Science and Yoga for Human Excellence, PG Dip in ELT and PGDISM. Rendered twenty-three promising years in education, in her earlier career, she had been in pioneering roles at eminent schools and colleges. She had also been the Cluster head of 34 Sahodaya Schools, (2021-22), Kukatpally Zone. Abreast with novel educational trends and NEP 2020 in CBSE, she believes in meticulous policy planning and has thriving administrative dexterity with improvised standards of excellence. Her vision envisages fostering smart communication and life skills in each student, transformative learning practices and timeless pedagogy embedded with universal values and ethics for gen-next thinkers who perceive above the horizon. She endeavours to adopt a learner-centric approach, and competency-based education, cultivating curiosity, creativity, imagination, critical thinking and problem-solving skills, that form the bedrock of the journey of learning.
Mrs. Vinoda Ranjan ( Admin / HR Head)
is a founding member of our school and is committed to providing the highest quality education and supporting the success of all our students.

With two decades of experience, Ms. Ranjan oversees the day-to-day operations of the school and ensures that everything runs smoothly. She plays a key role in maintaining the school's facilities, managing the school's budget, and coordinating with staff and faculty to ensure that the school's academic and extracurricular programs meet our high standards.

As the Human Resources Head, she is responsible for recruiting, hiring, and training our exceptional staff and faculty. She works tirelessly to create a supportive and inclusive work environment that enables our educators to deliver the best possible education to our students. Ms. Ranjan is passionate about education and dedicated to providing a safe and nurturing environment where our students can thrive.

We are proud to have such an exceptional leader in our school, and we invite you to join us in celebrating her commitment to excellence."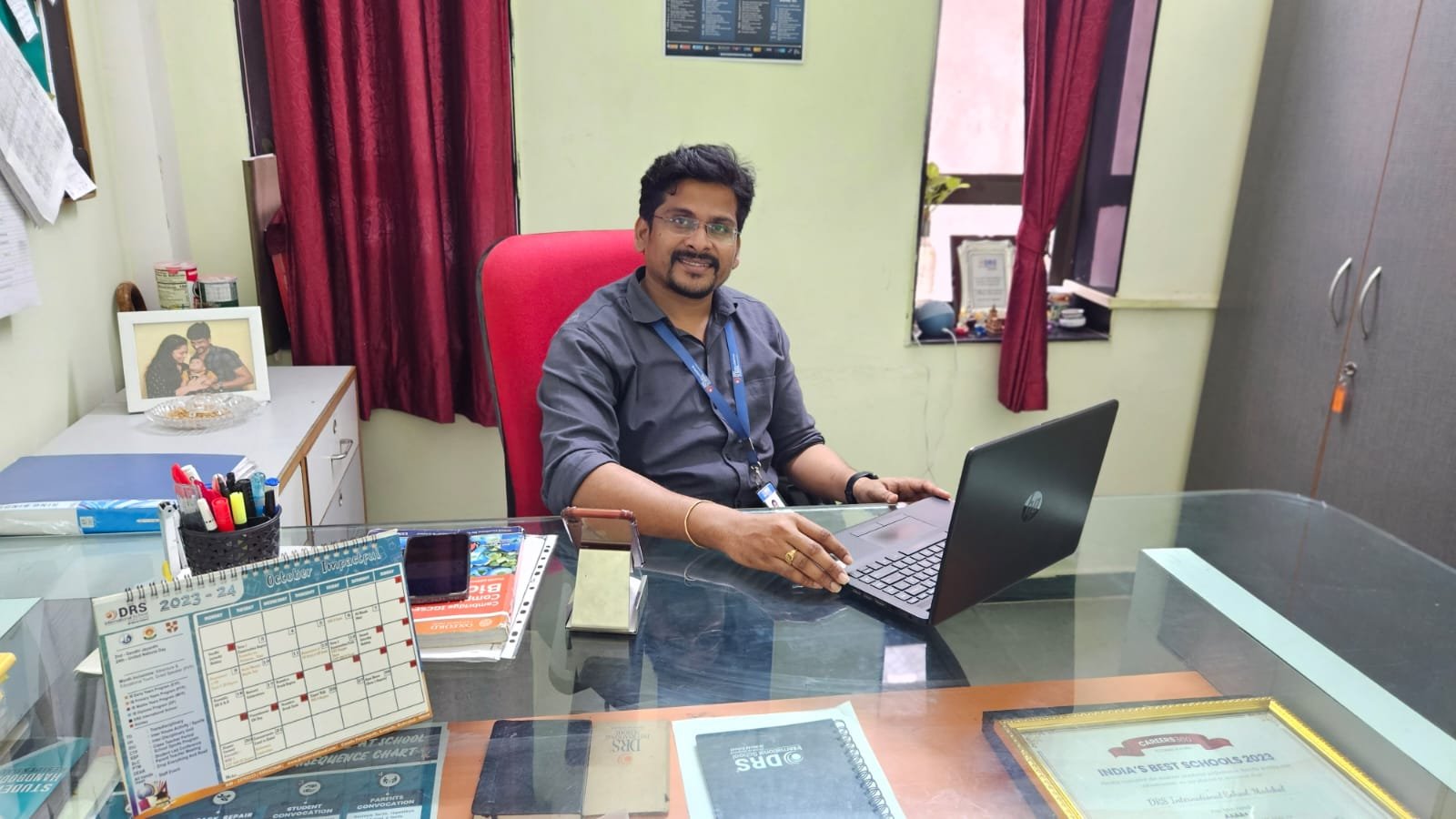 Mr. Rajendra Prasad (Residential Co-Ordinator)
holds a Master's Degree from Pondicherry University in the field of Biochemistry and Molecular Biology. He has joined DRSIS as a senior school teacher for Biological Sciences in 2014 and since then he continues to contribute in different domains of development at DRSIS on the capacity of Head of Sciences, Head of Examination. And at present he in the Residential Co-ordinator. His dedication and commitment to take care of students in hostel are evident in bringing the students at boarding to develop by self-reliance, self-discipline and self-reflection.