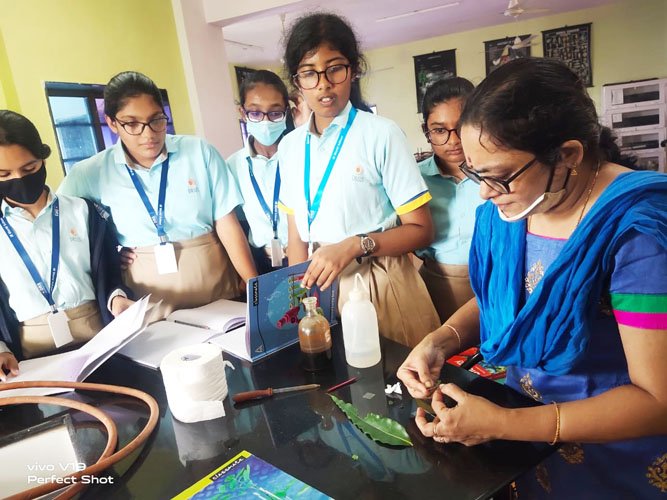 Ever wondered what a leaf looks when we take a closer look inside ???
Here we have Grade IX IGCSE who understood the morphology of an internal structure of a leaf, along with Ms. Gurupyari – A biology facilitator who demonstrated practical skills by making a temporary slide of a leaf cell in the biology lab. How exciting!!!
They even demonstrated their self-organizing skills by arranging the apparatus and practicing the safety measures.
Whats more!
Students visualized and differentiated the layers of the leaf by observing the slide under a microscope and presented the diagram in our lab records!